Hydra Lounge & Hydrotherapy Pool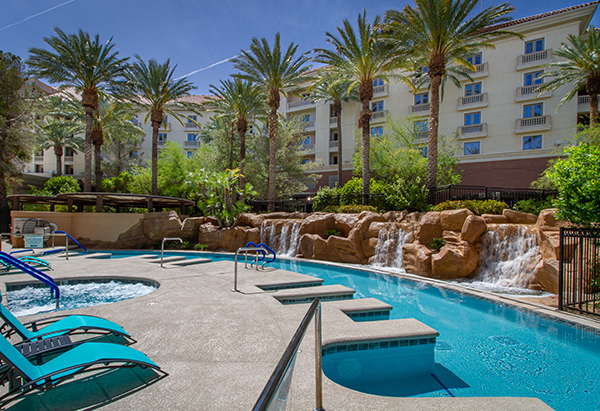 Enjoy our newly-renovated co-ed Hydrotherapy Circuit pool and lounge.
Order delicious food and refreshing beverages delivered right to your chair and table.
Access is complimentary for guests booking  Spa or Barber Shop treatments.
Day Passes are also available for purchase at the Spa front desk for $45 Monday – Thursday
and $55 Friday – Sunday.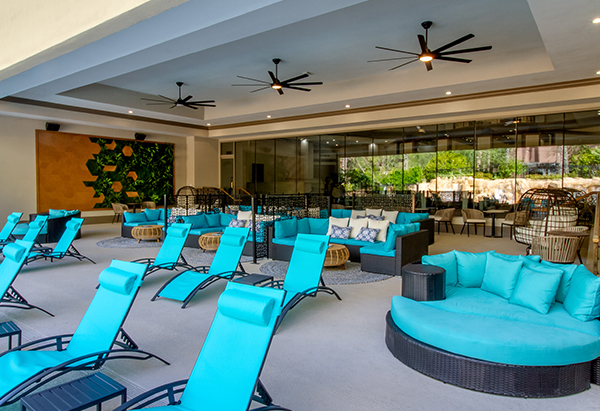 Hydra Lounge Seating
Relaxation Awaits! Elevate your lounge seating experience.
Daybed Rental $199
Couch & Table Rental $399
Please see the Spa Host to reserve your enhanced seating or book online.
Hydra Lounge Dining
Enhance your experience with food and beverage delivered right to you!
Served 11 am – 4 pm daily.
Average wait time is 30 minutes.
Directions on how to order are available at your lounge table.
Please note, Spa Aquae gift certificates can not be used to purchase spa cuisine.
Cell Phone Usage:
Cell phone usage outdoors in the Hydra Lounge and by the Hydro Pool is allowed. However, we ask that you are mindful and protect the privacy of other guests when taking photos. Keep your ringer on silent, and use a low voice and quiet tones to keep the spa atmosphere calm and peaceful.