Body Treatments
Hydrate, exfoliate, detoxify, or just melt into relaxation with our refreshing body treatments.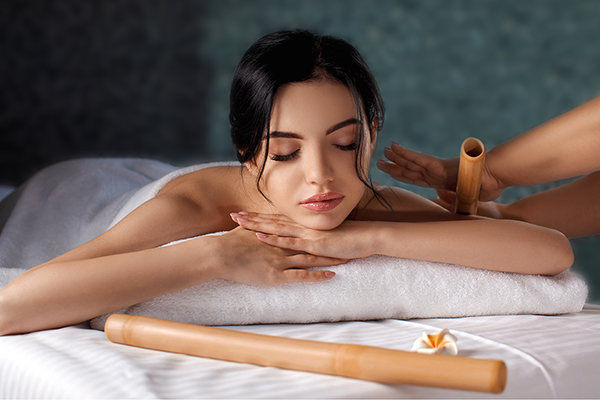 Treatment pricing is reflected in USD and varies based on peak vs. non-peak times.
Detox Seaweed Wrap
This warm body mask of enriched seaweed is renowned for its impressive detoxifying properties. The pure concentrated marine plants activate circulation, freeing toxins and allowing for maximum absorption of minerals. Includes a full body scrub and finishes with moisture application.
80 minutes starting from 230
Be Nourished
Transport to a heavenly place with the warm and floral notes of Tiara Flowers and Jasmine. A decadent sugar scrub is combined with an indulgent hot stone massage to relax your body and mind.
80 minutes starting from 270
100 minutes starting from 350

Sparkling Guava Body Scrub
An invigorating full body scrub infused with exotic guava with sparkling berry notes, intoxicating blossoms and the freshness of greel leaves carried on warm tropical breezes. Includes full body moisture application to improve skin elasticity and texture, leaving skin feeling smooth, hydrated with a youthful glow!
50 minutes starting from 170