Body Treatments
Hydrate, exfoliate, detoxify, or just melt into relaxation with our refreshing body treatments.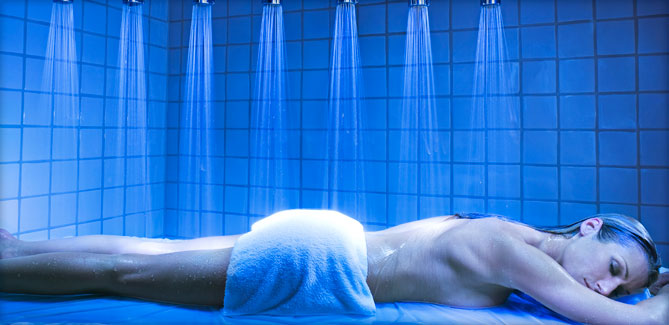 Summer Glow Spray Tan
A conditioning airbrushed skincare treatment that tans the skin, giving you a flawless skin finish that combines natural looking color, velvet soft skin and long lasting hydration. Click for Summer Glow Spray Tan Information.
25 Minutes $65
(3) 25-minute treatments $190
(5) 25-minute treatments $315
Call Spa Aquae to book your treatment.
*Discounts do not apply to spray tan treatments.
*Receive 10% off Vita Liberata retail products in the Spa Aquae Boutique with treatment purchase.
Aquae Signature Lost in Paradise
Your island transformation begins with your choice of Pure Fiji Coconut or Starfruit sugar scrub to exfoliate the skin followed by a tropical body butter massage.
50/80/110 minutes – $165/$205/$295


Vichy Rain Therapy
Vichy showers provide a warm tropical rain enhancing and improving circulation and hydrating the skin to eliminate stress from your mind, body and soul. Begin with a full-body sugar scrub followed by an application of tropical body butter to reveal new healthy skin.
50 minutes – $165


Sculpt Zone Intensive Wrap & Massage
An intensive localized treatment on the abdomen, buttocks and thighs to beat excess fat and cellulite in record time. Body Treatment includes body brushing, a "fat-burning" thermos-sculpting body wrap and an intensive targeted controlling massage.
80 minutes – $195


Detox Seaweed Wrap
A warm body mask of rich seaweed is recommended for its impressive detoxifying properties. The purest concentrated marine plants activate circulation, freeing toxins and allowing for maximum absorption of minerals. One of our many body treatments suggested for frequent travelers and anyone seeking stress management.
80 minutes – $195