Fitness Center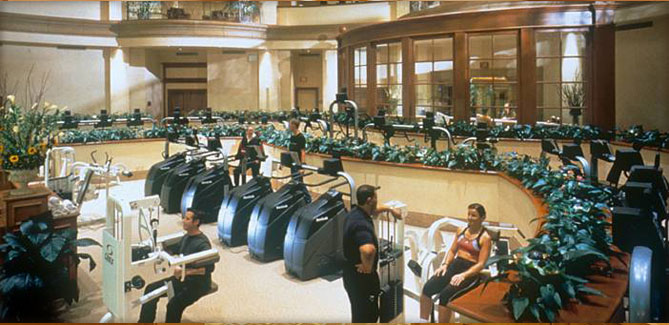 For guests who appreciate the latest in cardiovascular and weight-training equipment, Spa Aquae offers a fitness center with a variety of machines, a bright and spacious motion studio, and yoga classes daily. Personal trainers are also available by appointment.
Fitness Hours & Details
The Spa Aquae fitness center is open daily from 6 am – 10 am and 4 pm – 8 pm.
Admission is $45 and includes the use of the Aquae Ritual areas, fitness center and yoga sessions in the motion studio.
Daily Aquae Ritual Experience, fitness center, and motion studio classes are complimentary with the purchase of a spa treatment of $65 or more.
Spa Aquae Monthly Membership
Spa Memberships are available and include unlimited access to spa facilities including fitness center, yoga classes, steam, sauna, hot and cold plunges, waterfall showers, and co-ed hydrotherapy pool. Membership also includes a 15% dining discount in all our resort managed restaurants (excluding Starbucks and all casino bars).
Sign-up Fee: $49
Monthly Membership – $225/month (includes a 50-minute Swedish massage or 50-minute custom facial)
Monthly Membership – $125/month
Annual Membership – $1,375/year (must be paid in full at time of enrollment)