Facials
Facials at Spa Aquae blend modern science and trusted techniques to address a variety of needs.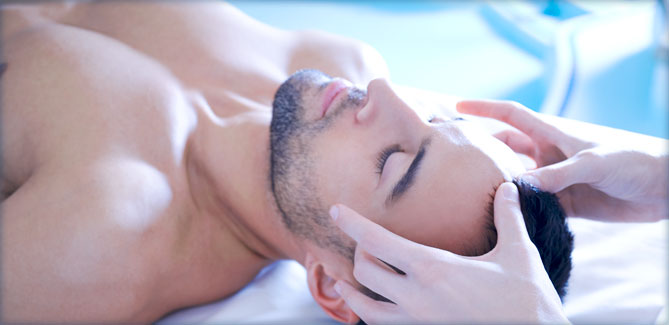 Custom
An excellent introduction to facials, helping to deep cleanse, exfoliate and hydrate with a combination of powerful ingredients. Great for all skin types.
50/80 minutes – $140/$190


Rose Quartz Ayurveda Facial
This ritual includes a relaxing aromatic experience where you will choose the perfect blend of oils to complement and bring balance to your specific dosha. Rose Quartz rollers provide a rejuvenating massage helping to revitalize the skin.
80 minutes – $205


3D Wrinkle Treatment
A specific Wrinkle Eraser and serum containing Botox-like ingredients smoothes expression lines around the eyes and forehead. Face Shapers and plumping Hyaluronic Acid filler serums fills deeps lines around the mouth and cheeks to re-volumize youthful skin texture.
80 minutes – $235


XMF Anti-Aging
An anti-aging facial containing XMF, a 100% natural biotechnological ingredient, combined with NUFACE microcurrent technology that instantly smooths wrinkles and tightens skin. Does not include extractions.
80 minutes – $220


Citylife Oxygenating
Designed to counteract the destructive effects of pollution and urban lifestyle, this facial detoxifies and oxygenates the skin. Includes a customized complexion enhancing serum and a Detox Oxgen infused mask applied with a tranquilizing double brush massage.
50 minutes – $165


Organic Male
Botanicals specifically selected to combat environmental damage and sensitivities in men's skin; balancing, purifying, and restorative. Ideal for all men's skin needs.
50 minutes – $140


Skin Express
A perfect pick-me-up cleansing facial tailored to skin type and needs. No extractions are performed during this facial.
25 minutes – $85


FACIAL ENHANCEMENT BAR
To further enhance your spa experience, ask your spa therapists to add any of the services below to your treatment.
COLLAGEN EYE OR LIP  $15
Anti-aging mask that will replenish, nourish and hydrate the eyes or lips for a younger looking appearance.
HOT OIL SCALP MASSAGE  $20
Allow your senses to awaken as warmed tropical oil is massaged throughout the scalp, working to calm tension.
RENEWAL LIP COMPLEX  $25
Enhance plumpness and smooth fine lines with our ultra-hydrating lip treatment.
EYE RENEWAL  $25
Reverse the signs of aging, reduce puffiness and dark circles.
INSTANT GLOW COLLAGEN MASK  $25
Infusion of pure collagen assists in balancing skins moisture and elasticity while toning and tightening.
HYALURONIC FILLER $35
Give your skin a healthy boost of hydration while noticeably smoothing the appearance of fine lines and wrinkles.
VITAMIN C  $35
Designed to boost hydration, brightening, and tightening skin tone. Ideal for treating hyperpigmentation