Body Treatments
Hydrate, exfoliate, detoxify, or just melt into relaxation with our refreshing body treatments.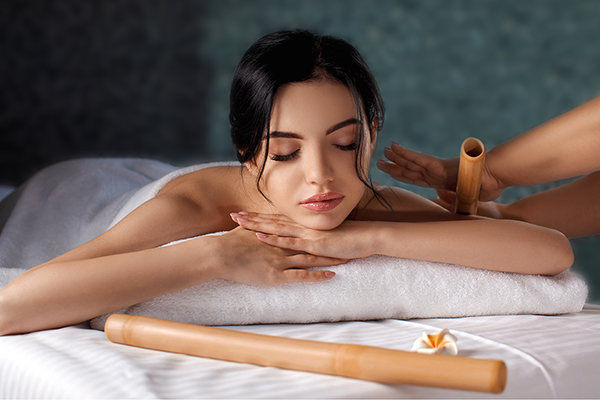 Be Nourished 
Transport to a heavenly place with the warm and floral notes of Tiara Flowers and Jasmine. A decadent sugar scrub is combined with an indulgent hot stone massage to relax your body and mind.
50|80|110 minutes Monday – Thursday  $179|$229|$349
50|80|110 minutes Friday – Sunday $189|$239|$359
Spa Aquae Signature Scrub
An invigorating wellness escape includes a powerful scrub with an aromatic journey tailored to you. Bamboo is used to tone, smooth, and detoxify.
50 minutes Monday – Thursday  $169
50 minutes Friday – Sunday $179
Mother Glows Best
Reveal a brightened glow with gentle gommage exfoliation that simultaneously removes dull complexion and hydrates.  A massage using renewing rose cream will relieve stress and tension, nourish, and help alleviate an aching back.
80 minutes Monday – Thursday $229
80 minutes Friday – Sunday $239